Kirkland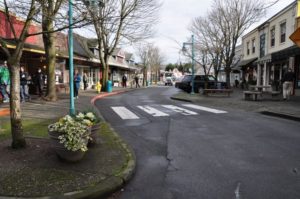 What do you need most from life? Is it downtown frontage on sparkling Lake Washington with its attendant parks, beaches and vibrant nightlife, galleries and outdoor sculptures and a performing arts center as well as a hub for sporting events? Are you a foodie, more into wineries and restaurants with lots of variety in cuisine? Or do you prefer a large, established, older community, maybe founded before 1900, earning the attention of Money Magazine and its coveted top ten Best Places to Live in the nation?
You can have it all in Kirkland. Kirkland maintains its small-town vibe with its thirteen divergent neighborhoods, each with its own flavor, housing its 85,000 citizens. Residents come together for a spate of annual events, such as The 7 Hills of Kirkland Cycling Events Summerfest and the Summer Concert Series, Oktoberfest and the Kirkland Artist Studio Tour, as well as a Classic Car Show. On a daily basis, you can enjoy living where great schools, world-class outdoor and indoor recreation, upscale shopping and nationally recognized cultural activities are at your fingertips. Families with young kids or teens, singles ready to mingle, and seniors of all abilities can easily find activities and services to fit their needs.  Whether you are ready to relax and enjoy the stunning natural views, get on your feet and dance to any genre of music or shop till you drop, Kirkland offers you a lifestyle you can enjoy. Visit Kirkland Info Page HERE!
Homes for Sale In Kirkland!