Newcastle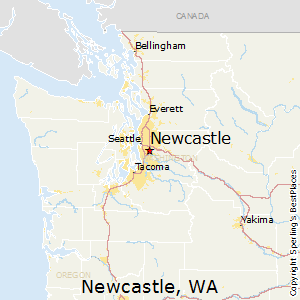 Newcastle, Washington, may have been incorporated only a couple of decades ago, but its history is as rich as its coal mines once were. This resource opened up the region for commerce and transportation, allowing nearby Seattle to become the jewel of the Northwest it is today. Newcastle's 10,000 citizens keep this heritage alive, not only during Newcastle Days each September but also with their efforts to preserve the distinctive natural environment of the Eastside and the unique charm of the downtown district.
Newcastle residents enjoy their position near beautiful reserves such as Cougar Mountain Wildland Park and water recreation available at Lake Washington to the west and Lake Sammamish to the east. Fairly easy commutes to both Bellevue and Seattle and recent developments in transit make Newcastle a haven from a busy day's work. It's no wonder Newcastle has earned the title of one of the best small towns in America since those who live there can maintain a balance between urban amenities and quiet community life.  With the rejuvenation of the downtown core, Newcastle's citizens are beginning to look to their own town as a beacon for employment, shopping, and just a great place to spend an afternoon walking around and people watching. You don't even have to leave town to play a great round of golf or jump onto a trail for a hike or bike ride. With one foot planted firmly in the past and the other stepping towards the future, beautiful Newcastle has kept the character, the charm and the commitment to a high quality of life for all its residents. Visit Newcastle Info Page HERE!
Homes for Sale in Newcastle!