Home
I am a licensed Real Estate Broker/Realtor in Washington and New Mexico States.
I will donate a portion of every Real Estate transaction in 2018 to St-Jude Hospital. "St. Jude is leading the way the world understands, treats and defeats childhood cancer and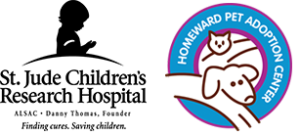 other life-threatening diseases". Read more at https://www.stjude.org/; and Homeward Pet Adoption Center, a leading non-profit, no-kill animal shelters in Washington State. Their mission is to give homeless animals a second chance through rescue, shelter and adoption. Read more at http://www.homewardpet.org/about/
Help me support these two organizations!